Decades of experience turning visions into reality with excavators, bulldozers, graders, and more. Let's talk about your vision!
When you hear the word excavation, you probably picture digging holes and trenches. But there's so much more! Jay has been operating equipment for decades. He has the unique ability to visualize the finished product from the very beginning. He can often foresee potential issues and make suggestions early on to prevent future frustrations and added expenses.
Jay is very patient, and very fussy—a great combination for creating happy customers.
Digging for footings, cellar holes, or concrete slabs. This includes supplying the materials needed, compaction, and backfilling.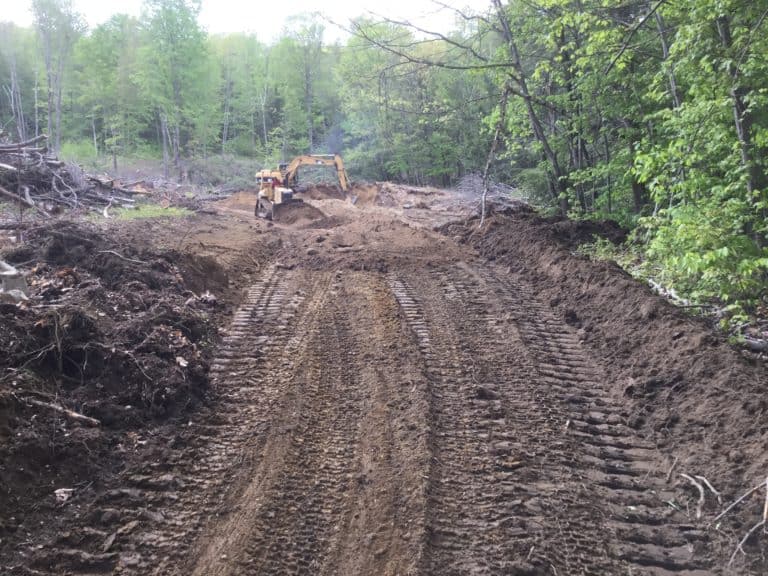 Do you have a residential or commercial building lot that you are ready to start working on? We can help you with lot clearing – including brush, stumps, grading, and drainage.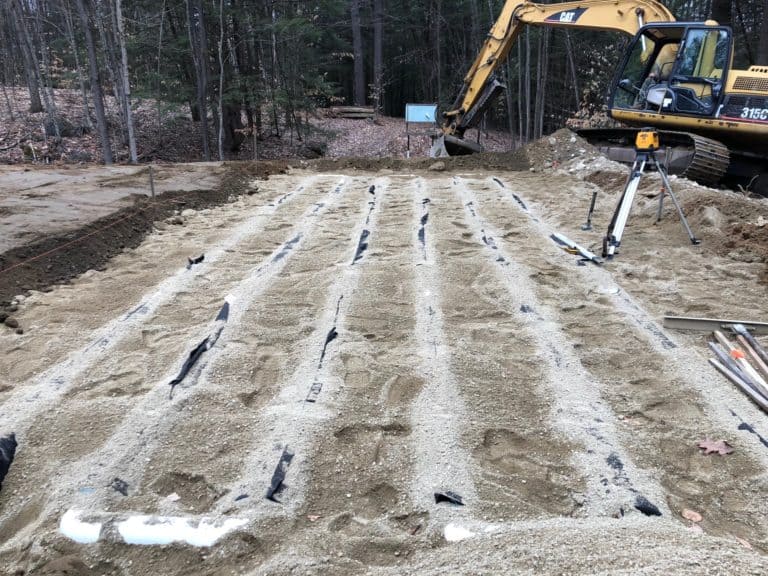 Septic System Install & Repair
Installing new systems, replacing failed systems, and making repairs to existing systems.
We're happy to install new gravel driveways, replace and/or grade existing gravel driveways. We offer various types of gravel to fit your needs. Grading is done in such a way to keep run-off moving in the direction you want it to go. Compaction is key!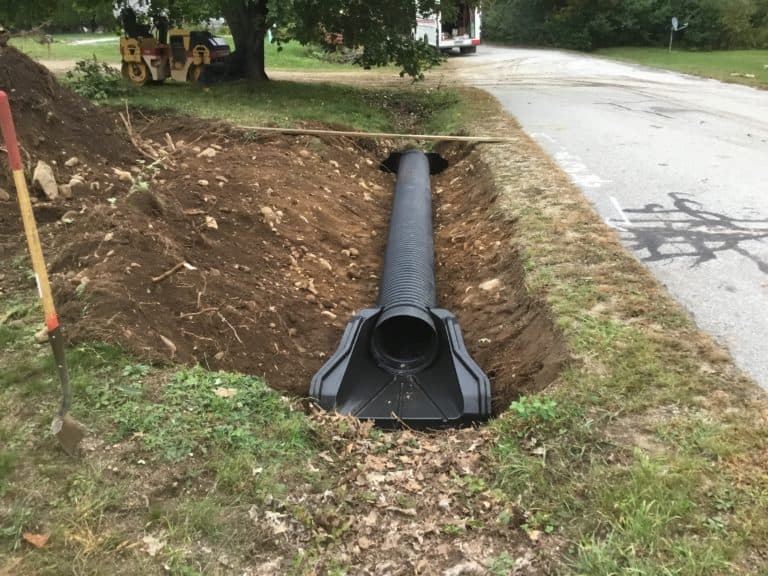 Creating a new driveway? Replacing a damaged culvert? We can help! As always, the grade and depth of the pipe is important.
Proper drainage is so important! Planning ahead where run-off should go is essential. There are various ways to manage this including perimeter drains, sloping, pipes, and more.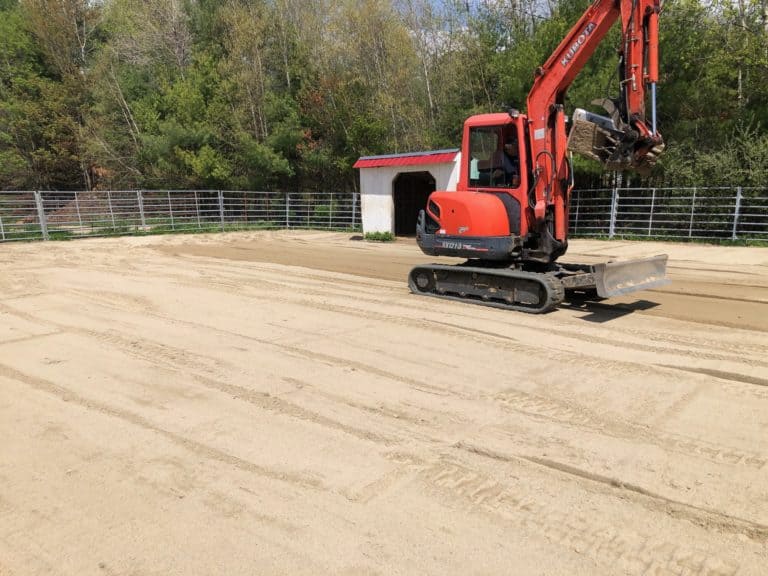 If your pasture is overgrown, we can pull out the brush and grade it. If you have manure to be scraped and cleaned out, or if you need help with drainage and footing, give us a call!
Digging for water and electrical line placement or repairs.
Prefabricated sheds are pretty popular these days. We can prep your site for delivery! Jay will take the time to set grades to assure that your site is level.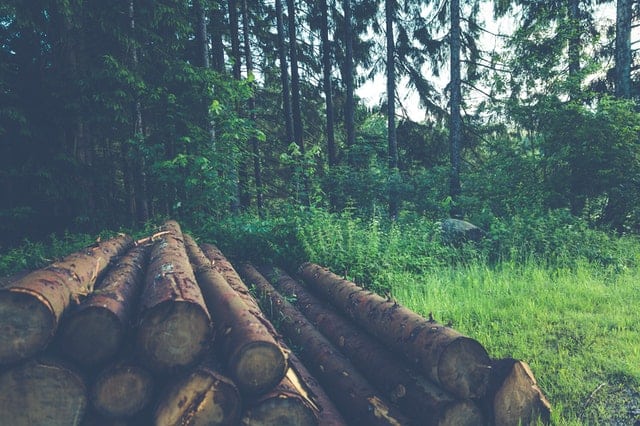 Log landings need to be spacious and organized to be as efficient as possible. We can help you with the grading and layout. We have tailing stone available for the entrance to help keep mud off the road.
If you have an idea in mind, but can't quite figure out how to make it happen, call us. Jay has so many years of experience that he most likely can help you solve the puzzle.
Ready to Start Your Project?
J Roy Excavating has a variety of sized trucks; small, medium, and large excavators; bulldozers; rollers; grades; and a multitude of hand tools to get jobs done efficiently.
When you are ready to start your project, give us a call. We will be happy to help you with your excavating needs including planning, equipment, and materials.